More than Career Opportunities
Create your Account
Already have an account? Login here
Find your next career move. Watch our 90-seconds video!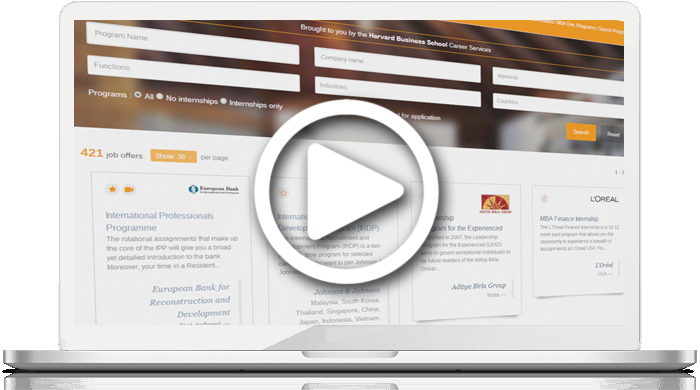 Discover how we can help you
A sample of what we have for you

Jan 19th
Consulting

Teradata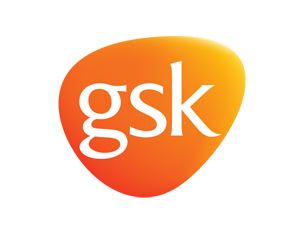 If you are currently studying towards an MBA, you may be interested in one of our Esprit internship opportunities. The Esprit Programme is GSK´s Global Talent development programme to create a pipeli...

Role Summary:. The GE Aviation Junior Officer Leadership Program (JOLP) is a unique opportunity for top Junior Officer Military Officers whom have made the decision to transition from the military and...
General Electric Company
When recruiters look to engage with students from business schools, theyÂ're often obstructed by several factors, most come ones being location, time and budget. Aiming to bridge the existing gap amon...
Jan 19th
Consulting

CommonBond
Intel Corporation is engaged in designing and manufacturing products and technologies, such as the cloud. The Company's segments are Client Computing Group (CCG), Data Center Group (DCG), Internet of ...
Where you choose to have your internship is very instrumental in the path your career will take. As an MBA student, the opportunity to work with a global company with such vast resources is a golden o...

Jan 19th
Marketing & Communications

Google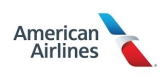 Interns will join American Airlines in one of five groups within the Financial Planning and Analysis organization. The FP&A organization facilitates financial analysis of strategic corporate and opera...
American Airlines

It is the biggest business school case competition with the longest history in the healthcare space, sponsored in recent years by the biopharmaceutical company AbbVie, that brings together MBA-student...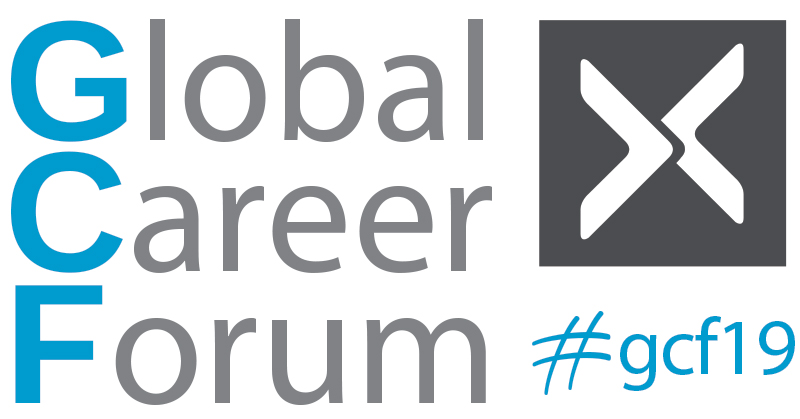 The Global Career Forum brings employers. from around the world and across industries. to virtually interact with and recruit. talented MBA students from top business schools
Amgen Inc. is a biotechnology company. The Company discovers, develops, manufactures and delivers various human therapeutics. It operates in human therapeutics segment. Its marketed products portfolio...

Whirlpool Corporation is consistently recognized by Fortune Magazine as one of the World's Most Admired Companies. Our values are the driving force behind everything we do. Respect, integrity, diversi...
Whirlpool Corporation
A competition which will test your aptitude for business strategy and real-life problem-solving. If youÂ've been eager to demonstrate your ingenuity and intelligence beyond your campus, this is the ch...
The Net Impact Case Competition (NICC) is the premier MBA case competition focused on solving real world social and environmental business challenges. The competition is hosted each year by the Leeds ...
Jobs
Development Programs
Employer Directory
Events
Knowledge
Here's what our members are saying...

Our students and staff have found MBA-Exchange.com to be one of the most user-friendly and comprehensive resources for MBA students seeking both US and global opportunities, not only the most exhaustive list of leadership development or rotational programs, but the research capabilities regarding jobs, hiring and insights into the MBA hiring market. It is one software platform that truly complements any recruiting software an office may be using. Wouldn't know where to refer my students for another one-stop resource at this high caliber, if MBA-Exchange.com wasn't available.

Mark Brostoff, Assistant Dean and Director, MBA Career Services, USC Marshall School of Business

I have been using MBA-Exchange.com to support our Mandarin Leadership Development Program recruitment campaign over the past 5 years. Every time, I am impressed by their customer focused attitude, speed and quality of the delivery and overall professionalism. They have helped us reaching our targeted potential candidates in an effective and efficient way, with limited internal resources involved. Well done and highly recommended!

Ann Zhu, Associate Director, China 2020 Talent at Bristol-Myers Squibb

The MBA-Exchange.com team delivers! They've been highly responsive and proactive in ensuring our student utilization objectives are met. It is also refreshing to see the continuous efforts to further improve their product. We have been very pleased

Randall Lewis, Executive Director, Purdue University

I have known MBA-Exchange.com for many years and I am always impressed by their ongoing innovation and ability to bring valuable services to MBA students. MBA-Exchange.com provide an intuitive and smooth user experience.

Catherine Chassanite,International Career Development Consultant, Audencia Business School
Corporate Clients Include
About MBA-Exchange.com
Here at MBA-Exchange.com, we help MBA, Masters students and alumni research and identify the right career opportunities for them, while also working with employers to diversify their candidate pool and optimize their recruiting resources.
We do so by providing our candidates with an integrated platform to:
- Broaden their job search and identify new employers and opportunities outside of their radar
- Explore fast-track leadership development programs
- Deep-dive into specific opportunities and easily access the key information they need from recruiting trends to culture and work permits
- Engage with employers live during online events

We are careers experts, serving Masters, MBAs, Business Schools and Employers.
Learn more about us.
Get access to MBA jobs, development programs, employers, online events and more